10 Tasty, Healthy Low Sugar Snacks for Kids!
In today's junk-filled world, controlling the amount of sugar your children eat can feel like an absolute war! We have put together a list of 10 easy snack ideas with zero-to-low sugar to help put your mind to rest and ensure your little ones always have something healthy to hand.
In the list you will see below, you will notice that we've added the grams of sugar next to some of the snacks! We worked our calculations out based on average serving, but this will change depending on the brands you buy.
1. Suzero Low Sugar Snack Bars
Obviously we're biased, but with less than 2g of sugar per bar and made using only 9, 100% natural ingredients, what more do you need?
= <2g sugar per bar
2. Hummus & Veggies
A great way to get your kids eating more vegetables! Hummus is a must-have in any fridge and good hummus can be found at most good supermarkets. However, if you're feeling really brave you can create your own from scratch!
= <1g sugar per 35g serving
3. Pistachios
Pistachios are a great snack for many reasons: They're loaded with nutrients, high in antioxidants and are low in calories yet high in protein! 
= <1g sugar per 35g serving
4. Popcorn
Everyone loves popcorn, don't they? Okay, maybe not when you're rustling away in the cinema distracting everyone else ... but popcorn does taste great! Making you own at home is easy and cheap (make sure you're buying plain popcorn rather than sweet or salted, adding your own additional flavours gives you more control over how much sugar or salt is used!) but if you fancy going all out, our friends over at Propercorn have you sorted. 
= 0.6g sugar per 100g serving
5. Guacamole & Pitta Wedges
Now we understand some kids might not like avocados as much as this kid, but they're loaded with heart-healthy monounsaturated fat, are also loaded with lots of fibre and eating avocados has been proven to reduce cholesterol and blood triglyceride (fat) levels! If you bake or toast the pittas they will go crunchy and act as a healthier 'tortilla chip'. 
= <2g sugar per 50g serving
6. Almonds
Almonds are a great snack for kids for a whole host of different reasons. Almonds can assist with blood sugar control, can lower blood cholesterol and, because of their high protein and fibre content, will keep your little ones feeling fuller for longer! All Suzero low sugar snack bars are produced using the highest quality nuts possible and in both Apple & Cinnamon and Cherry & Coconut bar, over 40% of the bar is almonds! 
= <2g sugar per 28g serving
7. Spiced Pumpkin Seeds
Pumpkin seeds are not only very simple to turn into a great snack, but they're also very cheap! We like to spice our pumpkin seeds in both sweet and savoury ways. If you're wanting a sweet pumpkin seed snack, try roasting the pumpkin seeds in ground cinnamon, ground allspice, ground cumin and natural erythritol. Or, if you're after a savoury spiced snack, try roasting the pumpkin seeds with garlic powder, salt, cayenne powder and olive oil!
= <1g sugar per 30g serving
8. Wholegrain crackers & nut butter
Wholegrain crackers and nut butter (we love Meridian Peanut Butter) is such an easy snack to prepare and can be enjoyed any time of the day! 
= <2g sugar per 5 crackers (average)
9. Salad Skewers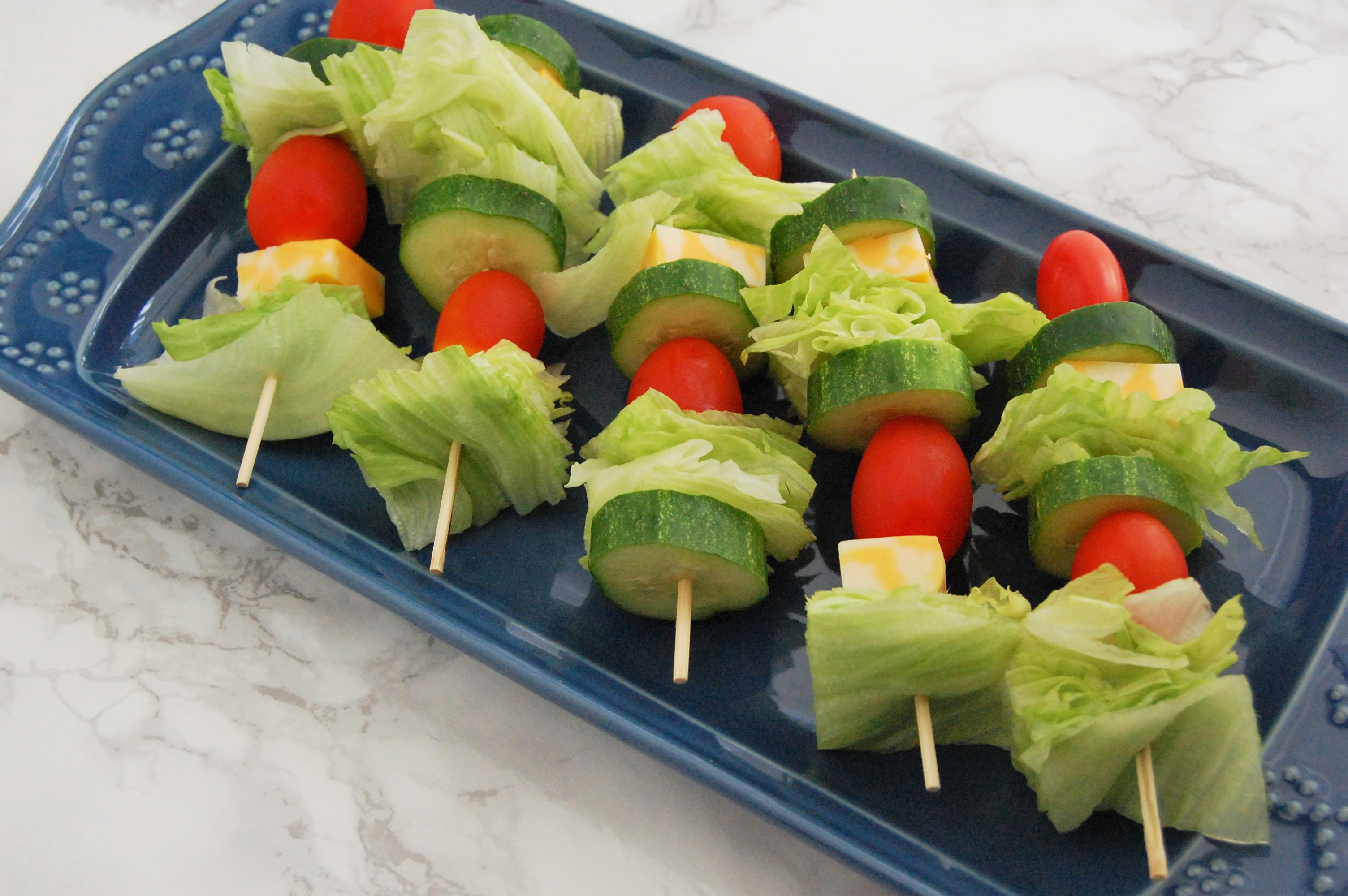 Clean, healthy and simple. We're sure you'll have your own ideas for which vegetables or fruit you'll love on the skewers, but the Suzero Team favourite is tomato, avocado, cucumber, vegan feta, and yellow peppers!
= <1gram per skewer
10. Banana & Peanut Butter Bites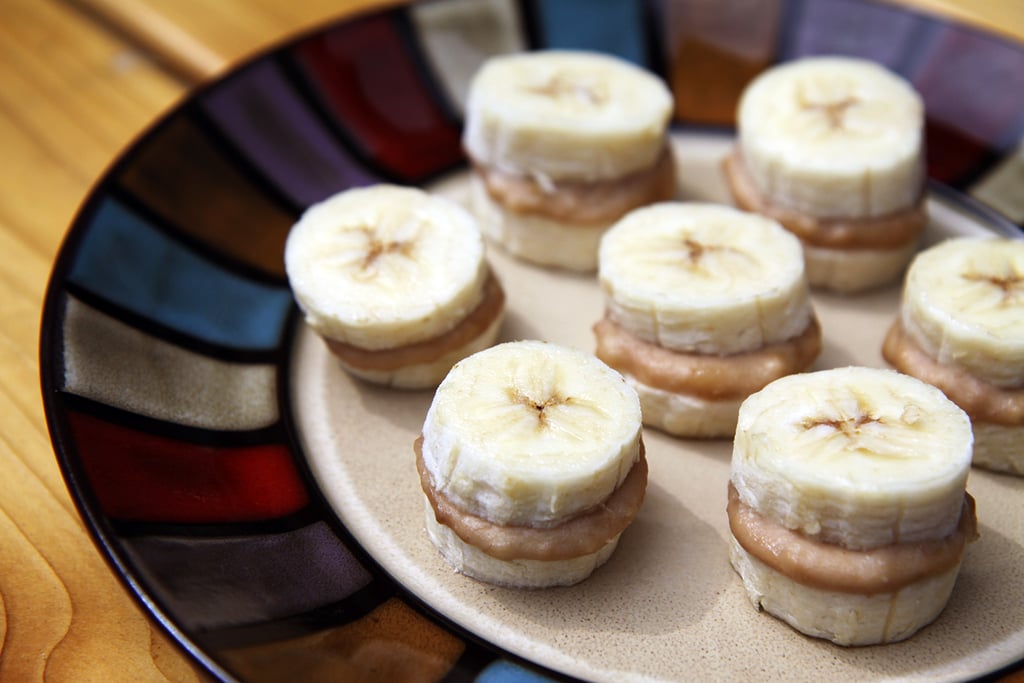 Have we saved the best for last? You decide in the comments below, but these banana & peanut butter bites are gorgeous! You can freeze them but we prefer to chill them (helps keep the banana fresher) and your kids will love them! 
= <1g sugar per bite
So there you have it, 10 amazingly tasty and simple snacks that you can prepare and enjoy at home. They're all low in sugar and are made using 100% natural ingredients! Make sure you share your photos with us on Facebook and Instagram - @suzerosnacks